River Conwy
Town Waters
The jewel in the clubs waters. Double bank fishing from Gowers bridge (bottom of beat) for approx 2 miles to upstream limit. This section of the Conwy has good holding pools well suited to both salmon fishing and night fishing for sea trout.
The water has some lovely runs, glides and pool tails that are perfect for fishing the double handed fly rod when the river is greater than 1.0m on the Cwm Llanerch gauge. The deeper pools are better suited to spinning and bait fishing when permitted and can hold good numbers of both salmon and sea trout throughout the year.
There is good parking and access to the water and plenty to do for the family in Llanrwst and the nearby Trefriw and Betws y Coed.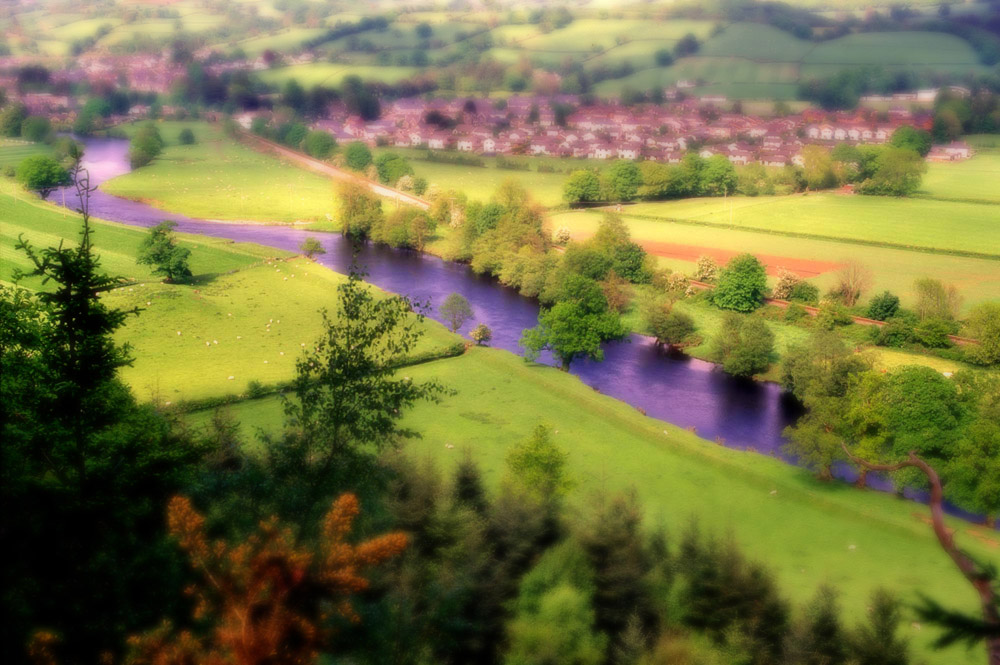 Glanaber
Approx 500 yds of double bank fishing near the village of Trefriw. This water is better suited to spinner and bait fishing due to steep banks. The river is tidal here and can be worth fishing during times of low water when both salmon and sea trout can push up on the tides.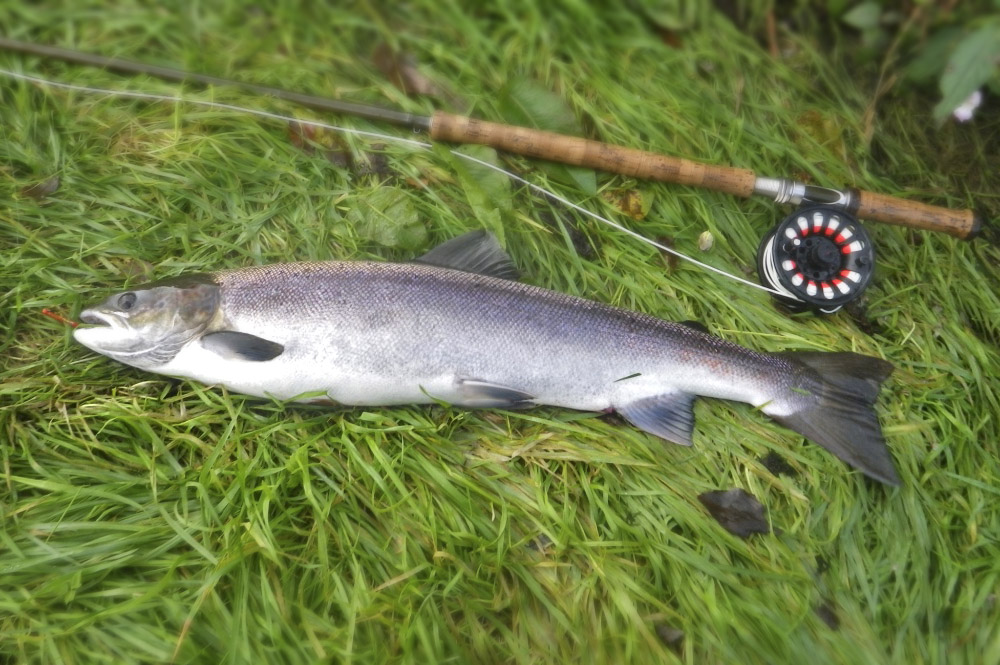 Maenan
Approx 500 yds of East bank only fishing located between Dolgarrog Railway Station and Maenan Abbey Hotel. The clubs lowest water on the River Conwy and like Glanaber the river is tidal and more suited to spinner and bait fishing.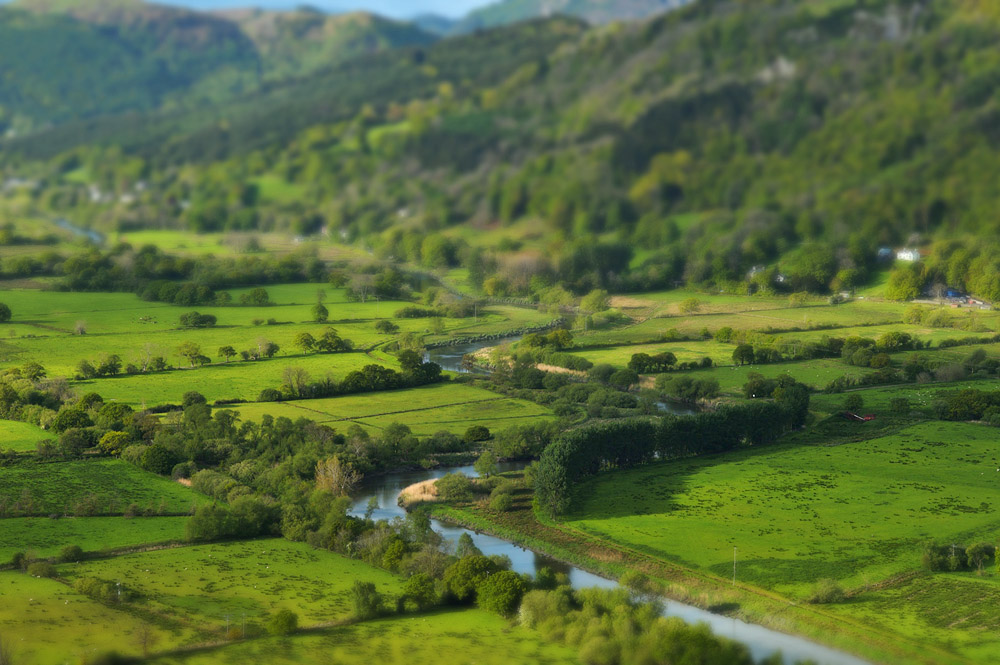 Hendre Wen
Approx 670 yds of east bank only fishing this is the clubs uppermost fishing on the River Conwy. Difficult access and steep tree lined banks keep this section of water lightly fished from the Llanrwst bank. Difficult water to fly fish but well worth the effort with a spinner or bait.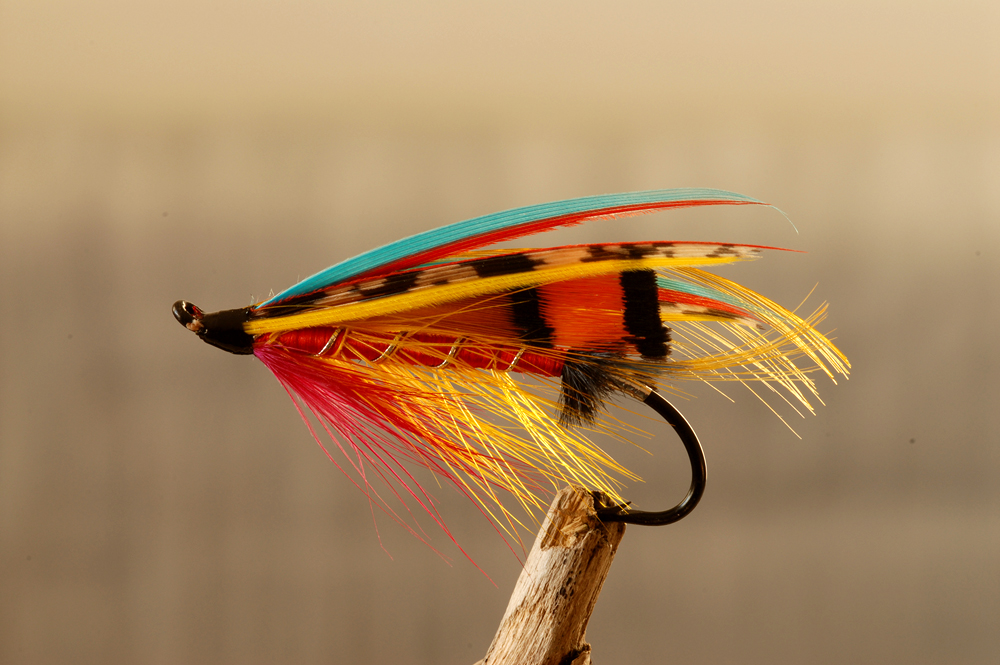 Llyn Bodgynydd
Forming part of a SSSI located above the village of Trefriw in the Gwydir Forest, Llyn Bodgynydd is a lovely place to spend a few hours fishing for wild brown trout. This is a wild upland lake and although there are several comfortable areas to fish the majority of the lake is difficult to access on foot. If you like adventurous fishing in a truly stunning location then you must give the lake a try. Fly, worm and spinner are all permitted at the lake. There are some very large brown trout, however, they can be difficult to tempt but are often seen, particularly on a summers evening when the whole lake can come alive with rising fish.
Please see the map for parking and access information.
Llyn Bodgynydd - Rules
1. Any method fishery - fly, spinner and bait.
2. Permitted baits are worm and minnow only - no other baits to be used.
3. 2 fish limit after which anglers can catch and release.
4. Fishing catch and release we would encourage anglers to fish fly or spinner to avoid deep hooking fish.
5. Please take all your rubbish home with you and close gates.
6. No fires or bbq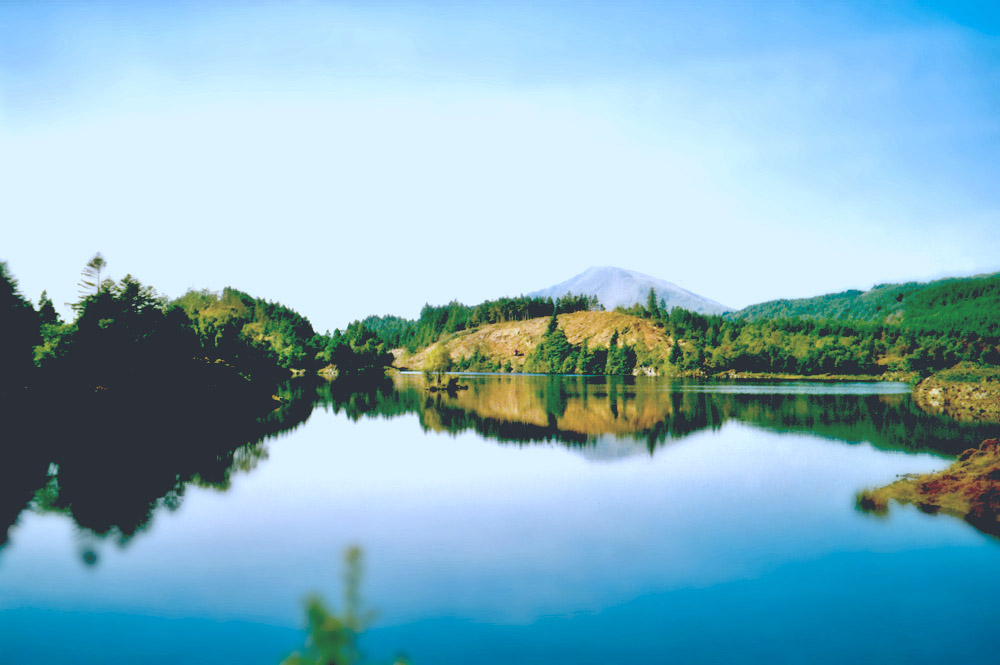 Fishing Seasons
20 March to 31 October

Fly & spin only – 20 March to 15 June Fly (catch and release only)

Spin and permitted baits – 16 June to 7 October

Fly & spin only – 8 October to 31 October

Please Note:

between 18 – 31st October fishing is not permitted on the length of river between the weir upstream of the Cae Melwr confluence (NGR SH799608) and the upstream side of the B5106 roadbridge at Llanrwst (NGR SH798614). Please speak to the club secretary if you have any questions regarding these restrictions.

20 March to 17 October

Fly & spin only – 20 March to 14 April

Fly, spin and permitted baits – 15 April to 7 October

Fly & spin only – 8 October to 17 October

River Conwy (Brown Trout)

3 March to 30 September

Llyn Bodgynydd (Brown Trout)

20 March to 17 October
Club Rules and Etiquette
It is important that all anglers know how to behave on the river and surroundings and that all participants are conscious not only of their own needs, but also the safety, welfare and enjoyment of others.
These few simple rules are written so that ALL members and day ticket anglers get maximum enjoyment from their fishing, and that the club maintains a good reputation.
All Anglers should:
1. Have your permit on your person at all times and make them available to any committee member or other member who may ask. Don't get offended if a fellow member asks to see them (they are doing this in the interests of the Club).
2. Give consideration to the anglers on the opposite bank.
3. Never get in and start fishing in front of (Downstream) any angler who is already on the water, either on your own or the opposite bank. Go to the top of the beat or pool and fish down behind the angler.
4. Never hog a lie on the river if others are waiting. Take a cast and then take a full pace downstream.
5. Fly anglers have priority in working down a pool, ie, bait/spin anglers must give way and allow the fly angler to fish through.
6. Fish down through pools in rotation, taking at least one full step between casts.
7. When fishing at night, the first angler on the pool has the right to fish through the first. Other anglers arriving after, may follow the first angler down at a reasonable distance (or allow him to fish through the entire pool, if it's a smaller pool).
8. Never leave rubbish or discarded nylon on the bank. Take it home.
9. No anglers to be accompanied by a dog.
10. Members fishing club waters, do so at their own risk.
11. It is illegal to deliberately attempt to foul hook a fish or to take a fish which has been foul hooked, ie, those not hooked in the mouth.
12. Anglers must note that it is illegal to deliberately kill kelts, smolts, parr or unclean or unreasonable fish (if in doubt return them).
13. Anglers should return all eels caught.
14. Anglers should return ALL salmon caught throughout the season.
15. Llanrwst Anglers Club members are permitted to take (keep) no more than 4 sea trout for the season. Any sea trout taken must fall within the slot gap of 13-19 inches (1 – 3lb). No more than 1 fish to be taken during any 24 hour period.
16. Day / weekly ticket anglers must return all salmon and sea trout.
17. Fish being returned to the water should be kept in the water as long as possible during unhooking. Remove the hook with forceps and return the fish facing upstream and gently support it until it strongly swims away. Fish should not be handled by the tail alone, holding the fish by the tail can severely damage the fish. Remember you may catch its offspring in the future!
Follow these simple rules to ensure harmony and safety whilst fishing on our lovely waters.
Enjoy yourself, tight lines.
Llanrwst Anglers' Club Committee