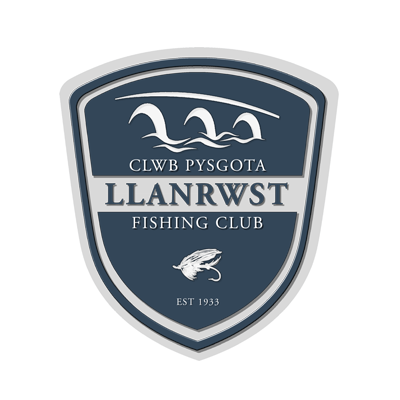 Welcome
With fishing on the prime lower section of the River Conwy, Llanrwst Anglers offers affordable fishing for local and visiting anglers. Formed in 1933 the club has a wealth of angling history and it was from the clubs waters that in 1954 the record salmon for the River Conwy was caught by a Mr Hughes, the fish weighed over 40lbs. The River Conwy is historically famous for its very large sea trout, it used to hold the record for the largest rod caught British sea trout a fish of 21b 8oz. Fish nearing this size have not been caught for many years but salmon up to 20lbs and sea trout over the magical 10lbs mark are caught most years from the Llanrwst Anglers Waters.
With the best fishing being situated just above the upstream tidal limit sea trout are able to push into the clubs waters on most tides. The sea trout fishing at night can be exceptional given good conditions. The best of the sea trout fishing is during July and August but recent years have seen good numbers of fresh fish running well into September. When it rains in the mountains of Snowdonia (which it can do often!) the Conwy rises and with the rising water come the salmon, most spates will see fish running and with improving numbers of fish caught in May throughout the Conwy a 'springer' is a real possibility. The best of the salmon fishing is from July onwards with increasing numbers present up to the seasons end in October. The salmon can be caught on spinner and bait but for those that like to fish the fly for salmon the town waters are a real treat.
Fishing for wild brown trout is available at Llyn Bodgynydd and although not noted as a brown trout river the River Conwy has a reasonable number present with some growing to well over 2lb.
Affordable membership is available and day and weekly tickets can be purchased.
There is a wealth of wildlife along the river bank with regular sightings of kingfishers, dippers, grey wagtails, peregrine falcon, buzzard and if you are lucky around dusk you might get a glimpse of a nightjar which nest in the Gwydyr Forest but will sometimes come to feed on insects over the river.
Visiting anglers will find plenty of accommodation in Llanrwst and the surrounding towns and villages. Situated on the doorstep to the Snowdonia National Park there is plenty for the family to explore whilst you enjoy a few hours fishing.
Please don't hesitate to get in touch if you would like more information or advice.
Tight Lines
Jonny Cawley
Club Secretary